Sarah has been a Physical Therapist for 38 years, working with children and adults with a variety of disabling conditions over the years.. Her love of play and the outdoors started early in her life and she has shared that with the kids she has worked with since her teens; as a babysitter, sports coach and camp counselor.
JUMP! Jefferson Universal Movement Playground came about because some of the students she works with in the Chimacum School District did not have access to an accessible playground in order to play with their classmates. This has become a labor of love for Sarah and her JUMP! team members,. Let's bring the first accessible and inclusive playground to Jefferson County.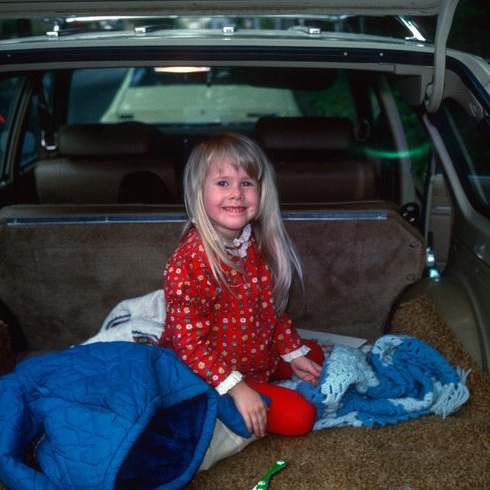 Sarah McNulty
- Vice President
Sarah McNulty has been an Occupational Therapist since 2006 and has worked at Chimacum Schools for over ten years She helps special needs students ages 3 to 21 with their job, or occupation, as a student. She received a Master of Science in Occupational Therapy from the University of Washington and a Bachelor of Science in Biology from the College of William and Mary.

When not working, she likes to hike, kayak, travel, go to museums and libraries and explore our beaches. She has two sons in elementary school who love awesome playgrounds. Sarah wants all kids in our area to have the chance to play.
Bobbie remembers long childhood afternoons swinging and singing; her mom remembers watching out the kitchen window as her two-year-old daughter played on the slide with the big kids. This early fascination with the pleasures of rhythmic movement and play morphed into an adult exploration of dance and her profession of physical therapy. The delight found in working with children of all abilities led to Bobbie becoming the physical therapist for Port Townsend School District for 30 years, including several years covering all four Jefferson County school districts. Before retiring in June 2018 to focus on serving children birth-to-three, she was an active member of the staff advisory committee to design the Salish Coast Elementary School Playground.
As a child, when her doll's leg broke, Diane made a wheelchair for her doll. Thus began a life long interest in helping others. Diane was lucky to find a career that she loves. She began as an Occupational Therapy Assistant with Bachelors in Early Childhood Education before going to graduate school at the University of Puget Sound for a masters in Occupational therapy. She has worked primarily with children from birth to three through the Washington Elks Therapy Program for Children.
Diane is a strong believer in the value of play for growth and development. Children need the time and opportunity to practice and integrate new skills and learning. Having an inclusive playground sets the stage for all children, even those that are differently abled, to play together.
Outside of work, she loves to play in her garden, hike and kayak. Other hobbies include weaving and sewing. You can also find her playing with her two grandchildren!
In 1977, Anna worked as a CYO camp counselor in Issaquah, Washington, with individuals with developmental disabilities for the first time. Those individuals lived at Rainer Institution, leaving the institution for only for a few weeks a year to come to camp. This foundational moment allowed Anna to find her passion for a career in the field of Human Services that began over 40 years ago as a Disability Specialist.
Anna serves as the Developmental Disabilities County Coordinator for Jefferson County, a position she's held for the past 24 years. She is a strong believer in the strength of community, resiliency and the power of inclusion.
The JUMP playground will provide opportunities to improve awareness, acceptance and access for children with disabilities. Anna believes that every person belongs to their community and their community belongs to them.
As a Human Services graduate, Amie has been an advocate for valuing the specific needs of individuals, as well as recognizing the needs of the community as a whole. She spent many years in the field as a Foster Care Advocate and Adoption Caseworker. Ever since the birth of her amazing son Judah, now 5, it all became more personal as he taught her every day about expectations and abilities. Amie has joined the JUMP! team in order to bring imaginative play and movement to everyone, regardless of limitations. Amie believes that a strong family unit can in-turn bring stability and positive diversity to the community. Giving families and friends of all abilities a quality place to play together is no doubt a beautiful benefit to any community. You'll find Amie at the kitchen table homeschooling her 8-year old son Hunter, out on a long walk/run/ bike ride on Marrowstone Island, pretending to be a green-thumb veggie gardener, playing backyard soccer with her husband and two boys, and spending lots of quality time with family and friends.
Phil has been a Physical Therapist for over 20 years. Working initially in Neuro-rehabilitation he learned to recognize people for their abilities rather than their disabilities. This early experience led Phil to be involved with Adapted Ski programs in New Hampshire and as a Wheelchair Track coach while in Houston. Outdoor activities develop strength, coordination, and self confidence no matter who you are. Phil feels strongly that having opportunities for children, of varying abilities, to develop makes for stronger individuals, families, and communities.
Phil currently works in Neah Bay with the Makah Tribe seeing patients individually, as well as, setting up opportunities for exercise in the hopes of supporting a healthy and resilient community.